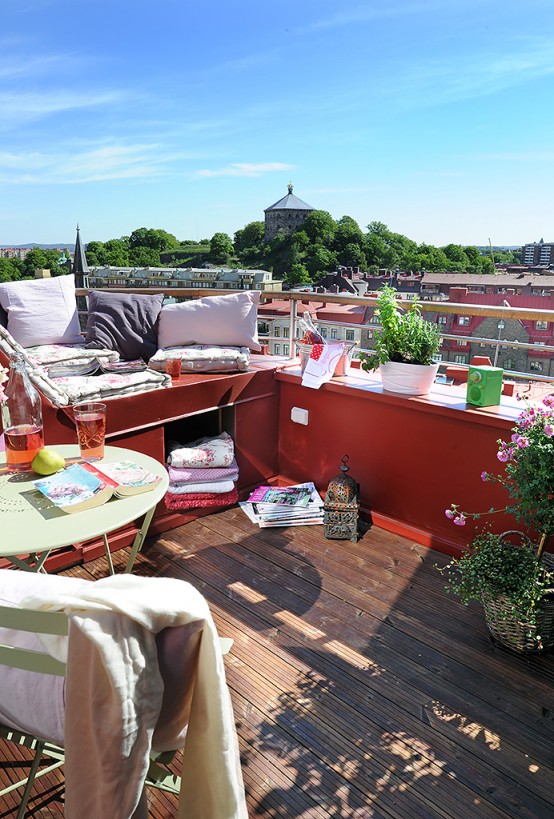 Balconies are very cool, especially this time of the year when all you want is to be outside all the time. You want to lay there in the afternoon reading a book with soft music coming from inside, or drink cocktails with your friends on a breezy night. Yes, balconies are our getaway, our small oasis in the crazy city.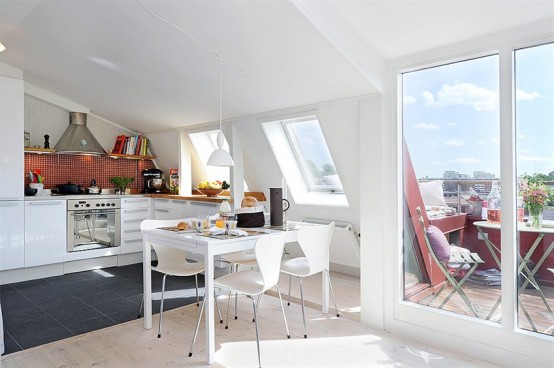 This stunningly beautiful and charming home reminded me of an apartment we visited while looking for my place. It had a terrace just like this one and even though it was a lot smaller (it was a studio and it was pretty much the size of the kitchen + the dining area) we fell in love. I could imagine it all furnished and decorated and wonderful. It was in very poor condition though - all the floors had to be changed, the windows, the whole bathroom, even the roof had to be fixed and we had to invest a whole lot before it became the place I imagined. So we gave it up and continued our search. But every now and then I remember how much potential it had and wish I could afford to live in a place like that some day.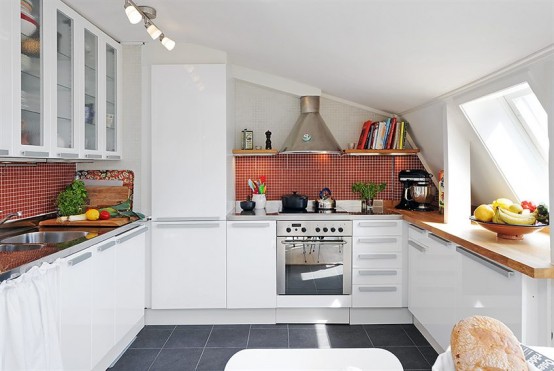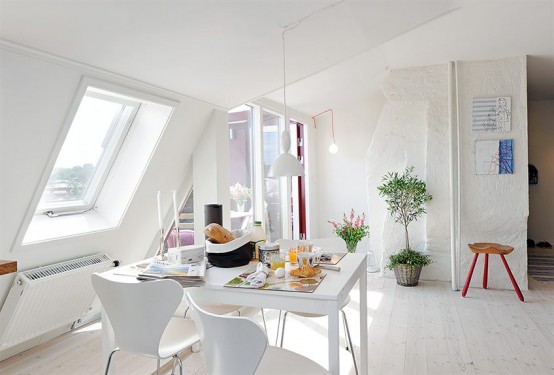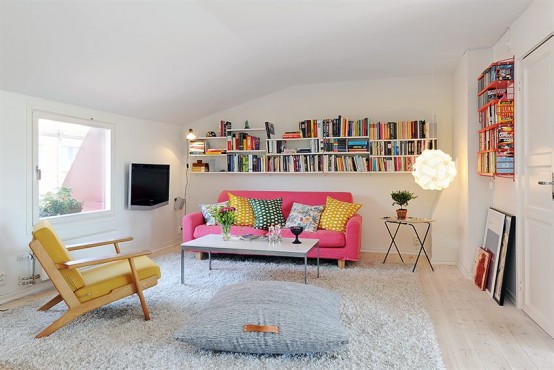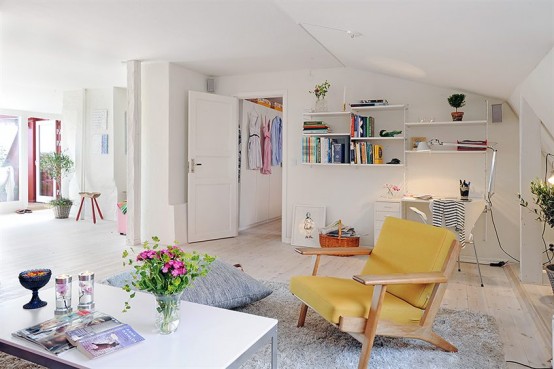 The living area is very charming. Seriously, I love everything about this place! (Except for the TV - you have to be standing up to see it there!? But you could easily move it to the wall next to the desk.)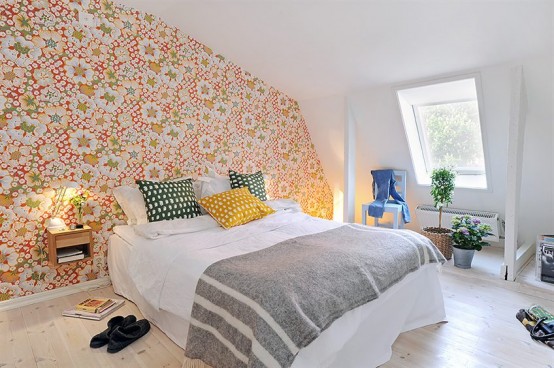 I love the hydrangea in the bucket. Do you see it? I have two at home waiting for some flowers, no, not
some
flowers - hydrangeas!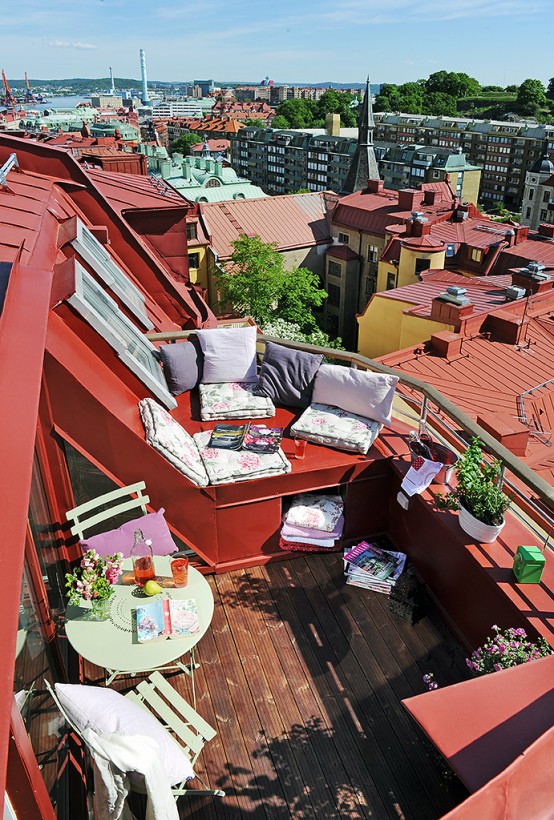 What a beautiful view! I leave you with this cute and charming place and wish you a lovely afternoon on your balcony! xo
(Photos: DigsDigs)